Asar 15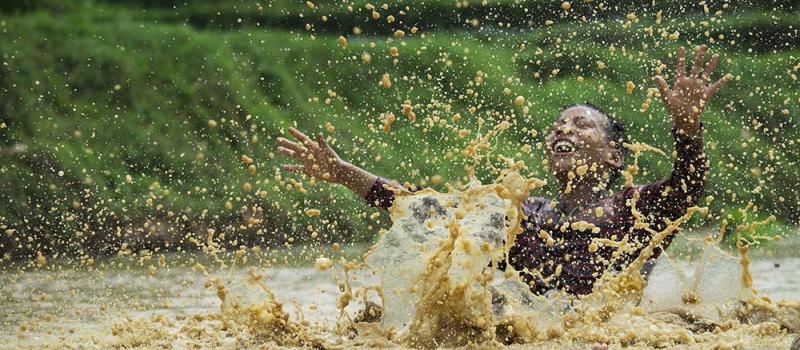 Being an agrarian country where about 66% of people are directly engaged in agriculture, the monsoon rains are of great significance. With an only limited area of land is under managed-irrigation, the vast majority of land still awaits for the monsoon rain for planting rice. About 80% of the annual rainfall occurs across Nepal during monsoon.
Farmers celebrate 15th of Ashar as a National Paddy Day (Dhan Diwas). This marking Asar 15 as Dhan Diwas have been going on since 2005 after getting recognition from Ministry of Agriculture.
Nepal Agricultural Research Centre (NARC) also celebrates the day by organizing a programme at Khumaltar.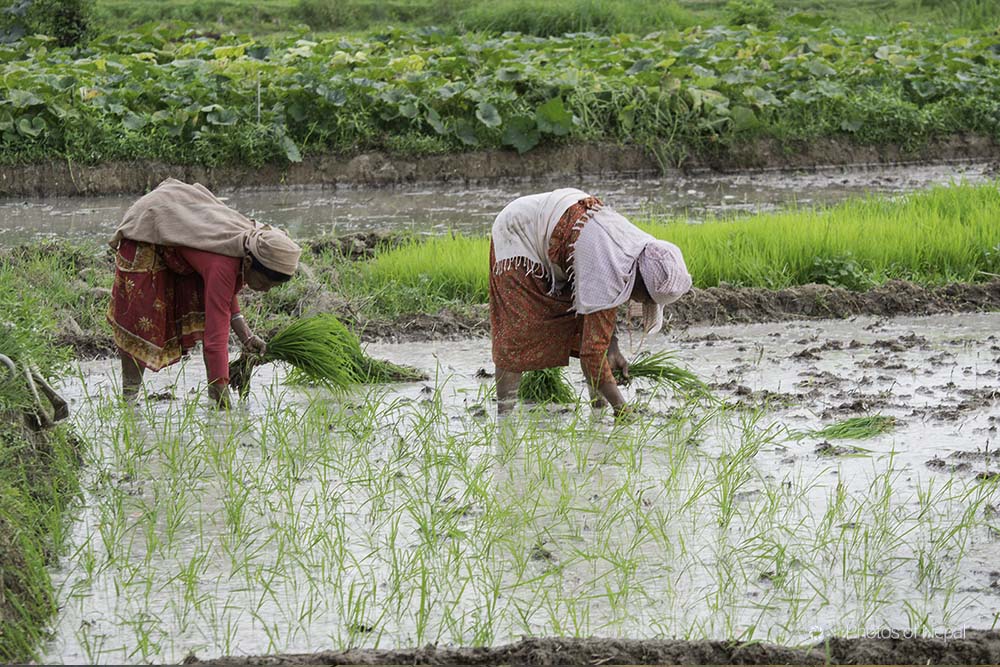 The idea is to promote stakeholder's involvement in the production of the country's major crop-Paddy. This year is the 16th Dhan Diwas and one can witness hundreds of families enjoying curd (dahi) and beaten rice (Chura) after splashing muds while planting rice saplings. This culture is widely celebrated in both the urban and the rural areas.
This festival is famous among the youths. Young artists gathers and plant rice as festival and enjoy dahi-chura. Similarly, schools also take students to the rice fields nearby and provide hands on experience to the students on rice planting with tasty dahi-chura for their snacks.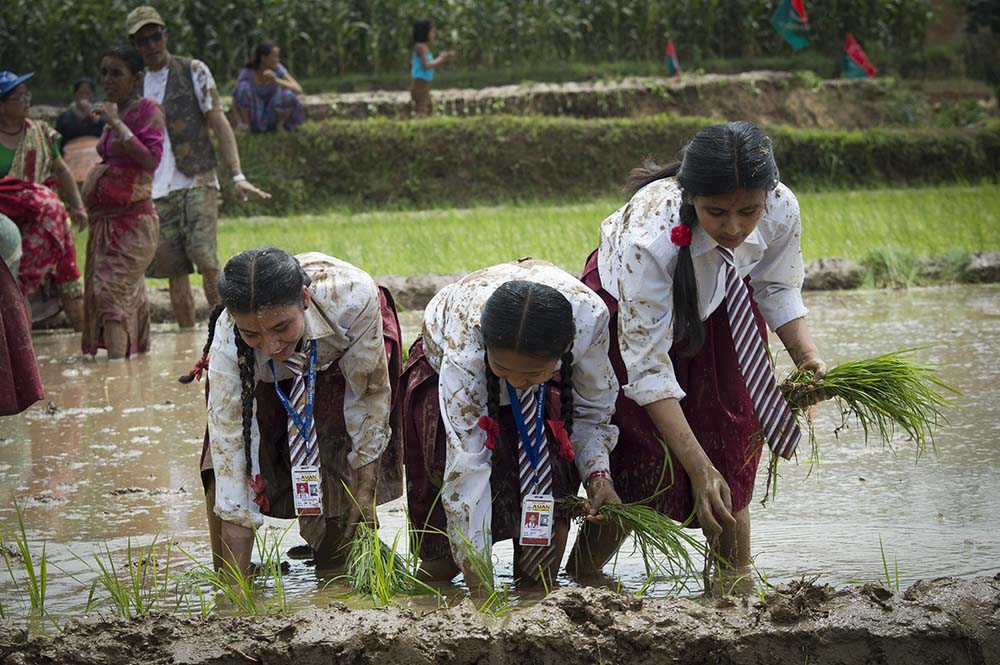 Monsoon arrives in Nepal usually in the first week of Ashar (End of June) and will last until August. The low pressure created in the Tibetan plateau and the higher Himalayas caused the winds from Southwest to turn counter clockwise to blow towards the Himalaya. This is also a good time to make cultural trek to some of marvelous sites located in the rain shadow region of the Nepal.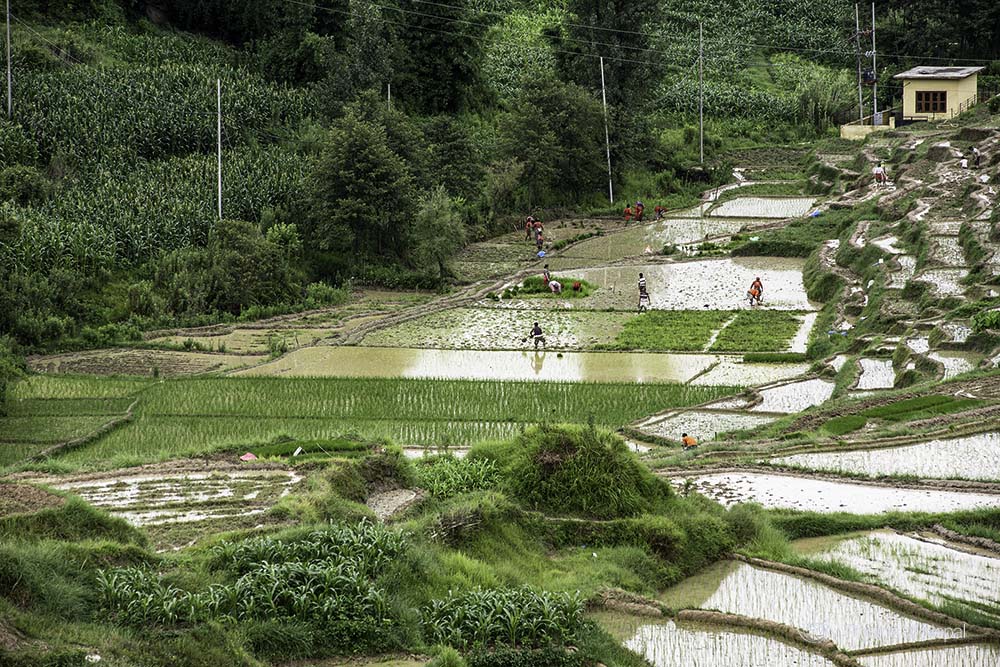 Article by: Kanchan Mani Dixt