Trishul Jatra
Jayabageshwori, Kathmandu,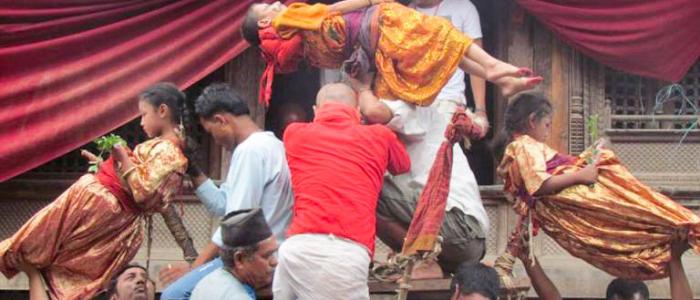 Trishul Jatra / Machati Jatra
Trishul Jatra is one of the oldest festivals of the Newar community which is praised upon the arrival of Bhalbhala Ashtami, every year at Devpatan – 8 (outside of Pashupati complex). Local natives will bring three chariots carrying child one from Jayabageshowri, another from Bachleshowri, Aryaghat and next from Bhuwaneshwari to external town around Pashupati Complex. Trishul Jatra is also known as 'Machati Jatra' among natives of the valley.
Info source: www.osnepal.com