Mani Rimdu
Tengboche, Thame and Chiwong Monasteries of Solukhumbu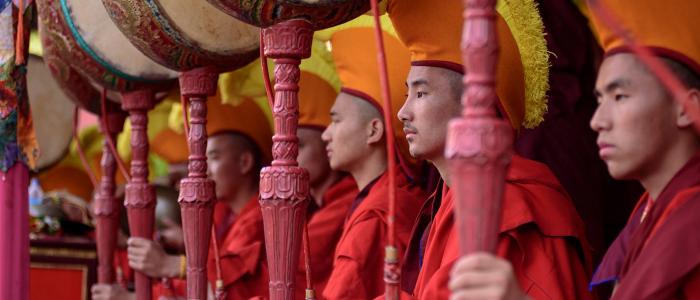 Mani Rimdu is a 19-day festival celebrated by Buddhists in the Himalayas to mark the founding of Buddhism by Guru Rinpoche Padmasambhava.
Grand shows are put up on three different occasions at the monasteries of Tengboche, Thame and Chiwong. Masked dances and Tantrik rituals are put up by Buddhist monks at these monasteries, where huge crowds from nearby gather to celebrate. Many treks are organized to coincide with this festival.
Mani Rimdu is observed from the first day of the tenth month of the Tibetan lunar calendar which falls between October and November under English calendar.
This festival is celebrated following the full-moon in autumn. To calculate the date easy way, this festival starts immediately after Kojragat Purnima (The last day – 15th day of Bijaya Dashami or the full moon day in Dashain).
info source: www.welcomenepal.com